Environmental Humanities, Digital Humanities and Human Rights
"Over the past ten years we have witnessed increasing attention paid to environmental concerns, human rights and the quality of democracies. We are trying to find a new balance, capable of granting justice, across fields such as economics, architecture, food, politics" (Mario Cucinella, landscape architect). It is our opinion that the Humanities have not only an important role to play, but also a moral and intellectual obligation to participate in the discussion. The 2016 AISCLI Summer School offers a contribution to this debate, it is meant to be an introduction to "thinking postcolonial about postcolonial matters" through a close examination of the contemporary literary, artistic and intellectual productions within the English Speaking World.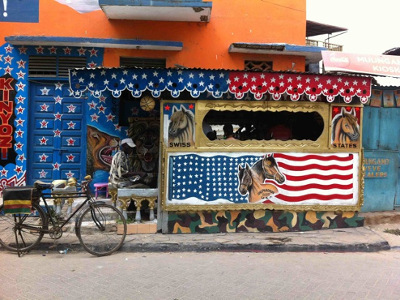 DEADLINE FOR REGISTRATION AND APPLICATION: July 20, 2016
Website Locandina 19-24 September 2016
Padova, 16-17 May 2016 - under the auspices of AISCLI
Bologna, 14-15 January 2016

confirmed keynote speakers:
Prof. Paul Gilroy (King's College London)
Prof. Bertrand Westphal (Université de Limoges)

guest writer:
Xiaolu Guo

Deadline for paper proposals 31 October 2015
World Cultures & Literatures In English
From Europe to a variety of World Literatures and Cultures in English. The AISCLI Summer School aims at widening the competence of BA postgraduate students (also those who wish to become teachers, educators, cultural mediators, translators), doctoral students and PhD holders in the field of postcolonial theories, literatures and cultures.




This wider perspective on African, Caribbean, Canadian, Pacific and Asiatic artistic and intellectual productions - in the form of poetry, prose, drama, music, figurative art, architecture and cinema - will be the focus of a series of lectures, seminars and workshops held by academics, who are expert and have publications in those fields.
Website Locandina 21-26 September 2015

Igiaba Scego, Non in mio nome, 7 gennaio 2015
www.internazionale.it